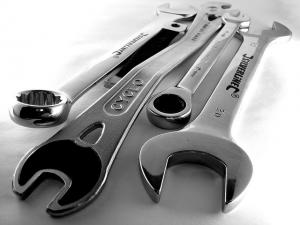 A self-employed mechanic in Worcestershire says he is "devastated" after thieves stole £4,000 worth of tools from his van.
Matthew Logan, 25, is going to struggle to continue his work repairing cars without the tools that have been stolen, which included a diagnostic computer, ratchet sets and an impact wrench. The thieves cut a hole in the door of Mr Logan's van, which was parked outside his house, before then making away with the items inside.
An independent mechanic will require a range of different insurance policies to protect their business operations and their assets. For traders who work from a set premises, a combined motor trade insurance will cover cars stored on the site, as well as tools and equipments – mechanics who do not have a business premises will need to source other types of contents insurance to protect their tools from the unwanted attention of thieves.
Mr Logan, who sold his house to set up his business, MJ Logan Motor Services, just three months ago, revealed just how damaging it can be when a trader does not have insurance for these assets. The Worcester News reported him as saying: "I'm absolutely devastated – whoever did this is scum.
"I've put all my money into this venture. If my insurance won't cover the costs then that's it – I won't be able to come back from this. The equipment I've lost is all so expensive and there's no chance I'd be able to afford it again."