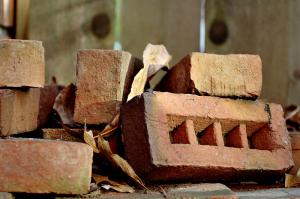 A mechanic has accidentally driven a Mercedes through the wall of a garage during a routine MOT test.
The incident took place at Cherry's MOT Centre in Derbyshire. It happened when the mechanic who was working on the silver automatic Mercedes E-Class touched on the accelerator while the vehicle was in the garage, not realising it was in 'drive'.
The Mercedes raced forward off the hydraulic rollers and smashed half way through a brick wall.
In such incidents, the garage will be required to call on its combined motor trade insurance policy, which ensures that both the vehicles on site and the building itself is protected from damage whether deliberate or accidental, as is the situation in this case.
Garage owner Alan Cherry told the Mirror: "We're getting the wall fixed up now and we've provided the owner with a hire car while we fix the damage. That's what insurance is for, we'd rather not use it for something like this but these things happen."
The car's owner was sat in the waiting area at the time of the incident when he heard an "almighty bang" and ran to see his car wedged half-way through a brick wall.
His car is now in need of a new front end, while the garage itself is in need of a bricklayer to repair the damage done to the building.