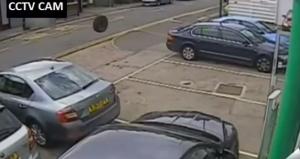 A mechanic in Birmingham has escaped serious injury after a runaway wheel that was hurtling down the street narrowly missed him.
Thomas Doherty, 23, was about to start repairing a vehicle at the All Electric Garage when a tyre that had fallen off a Range Rover up the road bounced down the street towards him. Having gathered a lot of speed, the loose tyre only just missed the garage worker as it hit into the Skoda he was due to repair, the Daily Mail reported.
Of the many hazards a car mechanic will face on a day-to-day basis, the threat of a high-speed wheel careering towards them is one of the less common. Nevertheless, to protect against unforeseen dangers, a road risks insurance policy can protect a mechanic while they are driving customers' vehicles – for the garage owner, meanwhile, a combined motor trade insurance policy can include employer's liability cover, which will protect members of staff against injury while they are at work.
Mr Doherty said after the near miss: "I had the keys in my hand. If I had been moments later, I would have been in hit… It was a big shock."
You can watch the incident here.
Garage manager Mark Daniels, 45, commented: "It frightened the mechanic out of his skin. It could have killed an individual at the speed it was going at. He was a bit shaken up."
He added: "The Skoda needed a new bonnet, wing and headlamp." Again, a combined motor trade insurance policy can cover vehicles stored on the premises against damage in accidents such as this.