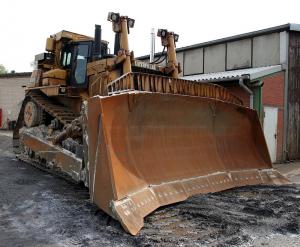 A mechanic in south east London is preparing to go to the Court of Appeal next week as he resumes his legal battle with developers who are planning to demolish his car garage.
Of the many risks a motor trade business will face, having its business premises bulldozed to the ground is one of the more obscure ones. But for most other issues that could be encountered an individual or business can protect itself by ensuring it has the best motor trade insurance policy in place.
From road risks insurance for cover while driving customers' vehicles on the roads, through to insurance for tools, equipment, employees and the site itself, speaking to expert brokers such as ChoiceQuote can help car garages of all sizes get the cover they need.
Richard Hough has run Autoclutch in Station Road, South Norwood for 40 years but Greathall Ltd, the firm which owns the land on which the repair workshop is based, wants to bulldoze the property and develop 11 flats and two shops on the site. As it stands the company will be able to do so with no need for planning permission, but Mr Hough has spent 12 years trying to overturn that decision, Your Local Guardian reports.
Mr Hough has previously had his appeals rejected from county courts and his application for a new tenancy at the site was also denied. He is now placing his faith in the Royal Courts of Justice to allow him to continue to run the popular garage.