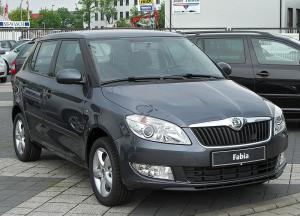 Record sales at a car dealership in Middlesbrough have resulted in the company's expansion, with new jobs created.
Derek Slack Motors, a Skoda and Isuzu dealership that started life more than 40 years ago as a vehicle repair centre with a speciality in working on Reliant Robins, has tripled its workforce since 2003 when the business moved away from its previous town centre premises to a new location in Cargo Fleet Lane.
The company is now in a prime position to invest further and is laying down plans to refurbish the showroom, as well as build a new parts department and take on a further six members of staff.
When significant business changes come into force at a car dealership, there are a wide variety of preparations to undertake, one of which is ensuring that the road risks insurance and motor trade insurance policies are still relevant. Everything from the numbers and experience of staff members through to the location of the site can affect the price of the business' insurance quote, so it is worth consulting with expert brokers to get their advice on the matter.
Tony Slack, the garage's owner, spoke to the local Gazette about the changes: "We are investing in the future.
Our showroom is having a complete makeover, it will look like a new building, and we'll take on another six staff members."