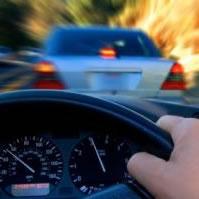 The Mitsubishi Outlander is the most common ultra-low carbon car on the UK's roads, according to new research from the RAC Foundation.
Analysis of figures from the Driver and Vehicle Licensing Agency (DVLA) shows that the popular plug-in hybrid still leads the green car race, with 25,447 Outlanders on the road at the end of 2016, significantly ahead of the pure-battery electric Nissan Leaf at 14,718.
In third is the Mercedes-Benz C350 e (5,890 on the road) with the BMW i3 (5,858) down into fourth place in the table, followed in fifth by the Renault Zoe (4,974).
The research also shows a significant rise in adoption of green vehicles – at the end of 2016 there were 83,169 licenced plug-in car and van grant eligible vehicles in the UK, a massive 74 per cent increase on the figures for the end of 2015 (47,922).
If you are thinking of moving into working with electric vehicles to diversify your dealership and take advantage of this growing market, you will need to look closely at your motor trade insurance.
The RAC Foundation said three of the five vehicles with the highest growth in licensed numbers over the quarter (end of quarter four compared with quarter three) were plug-in hybrid (PHEV) versions of regular cars:
1) Mitsubishi Outlander (PHEV) – 1,696 increase
2) Mercedes-Benz C350 e (PHEV) – 1,134
3) BMW 330 e (PHEV) – 895
4) Nissan Leaf (pure battery electric) – 655
5) BMW i3 (pure battery electric or range extended) – 641
The government's plug-in grant schemes allow car buyers a grant of up to £4,500, depending on the model of car. Van buyers can get a grant of up to £8,000.
Steve Gooding, director of the RAC Foundation, said: "Six years into the plug-in grant scheme and the case for continued pump-priming looks strong if the government really wants to kick start the market.
"Although the year-on-year growth might look impressive at 74%, it's a rise from quite a small base, in a year when the total number of new car registrations hit an all-time high.
"2017 will be critical for the ultra-low emission world as several new models with much improved range are set to come into the showrooms."