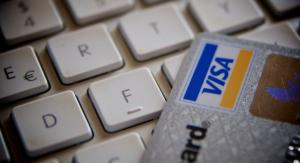 Sales of vehicles online are being fuelled by customers in rural parts of the country, according to a new report.
BuyaCar.co.uk found people in the Scottish highlands, Wales and on the south and east coasts were leading the way in ordering cars and having them delivered direct to their homes, bypassing the dealer experience.
Although the figures were denser in the big city areas, when based on population figures volumes were greater in rural areas.
In the last six months, the average delivery distance for a new car was 197 miles.
Austin Collins, co-founder and managing director of BuyaCar.co.uk, said: "Because we aren't delivering from a central location we were interested to see how far the typical delivery to a customer's door was.
"When we found that the average distance is nearly 200 miles we looked to see how far flung our customers were – and that threw up some surprising facts about people who buy cars online.
"Naturally, in terms of raw numbers, most of our sales were in the big city areas where most people live. But when we compared our sales with population density it revealed that places like the highlands and islands of Scotland are home to the keenest online car buyers."
He said the study throws out a "powerful illustration" of the importance of working with online partners to maximise sales volumes. Around 15 per cent of UK retail spending is now online and BuyaCar.co.uk said that 25 per cent of those it spoke to were happy to make their purchase without first seeing and driving the vehicle. The website allows customers to view what is available nationwide and then handles the transaction on behalf of the dealer from sales to delivery.
Despite the higher numbers of customers buying a car without seeing it first, the majority of buyers still want to try their new vehicle out first. The dealership experience still remains a very important part of the sales process so it's important to provide the best facilities as possible at the showroom. That's been illustrated by the continued investment by manufacturers in new showcase dealerships around the country, where customers can see and touch as well as test-drive their potential purchases.
Whether you are selling online or direct through the dealership, it's important to have the right levels of motor trade insurance to cover your business. Your needs may change if you decide to put more resources into online sales.