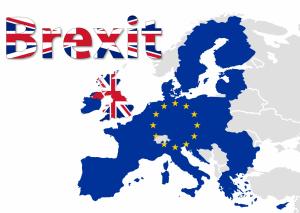 A quarter of motorists think leaving the EU will push up the cost of driving as a new poll reveals concerns around new car prices and rising fuel and insurance costs.
A few weeks after the government officially triggered Article 50 – setting in train the UK's departure from the EU by no later than April 2019 – an AA-Populus survey of more than 15,000 drivers found Brexit is having a "real impact" on car-buying intentions around the country.
The research estimated that thousands of motorists "strongly agree" that Brexit is making them think twice about buying a new car – if this pessimism proves genuine, it could cost the new car market an estimated £6.5 billion.
A quarter of motorists think leaving the EU will mean a hike in the cost of everyday driving costs: 23 per cent think new car prices will rise, 26 per cent think the price of fuel will go up and 16 per cent expect insurance costs to rise.
Drivers in Scotland were the most pessimistic about car prices, with 32 per cent strongly agreeing that there will be price rises post Brexit.
However, concerns about the cost of motoring don't appear to be harming buying intention all that much – only six per cent of drivers will put off buying a new car until they're clear what the implications of Brexit really are.
The poll of 15,470 motorists also found only seven per cent of drivers will think twice about buying a new car because of Brexit.
Breaking it down in age groups, younger people are the most concerned about the impact of Brexit on motoring costs, with nine per cent of 25-34 year-olds put off by buying a brand-new car, with one in ten of that age group looking to buy a used car instead. Dealerships considering adding used cars to their stock are advised to update their motor trade insurance to cover the change.
Simon Benson, AA Cars' director of motoring Services, said that while it is impossible to predict exactly what Brexit will mean for the British motor industry, "it's already clear that the current climate of uncertainty is having a real impact on car buying intentions across the UK".
"With rising inflation likely to weaken consumer confidence, and a first Bank of England rate rise for many years now looking far less remote, many drivers across the UK have quietly started to pull back spending on big ticket items such as brand new cars.
"It's hardly surprising their intentions towards buying second-hand have hardened as a result. Collectively Brexit fears could hit the British motor industry for six billion."
While the UK has done "well in the short term" to secure high-profile deals with car manufacturers, the automotive is going to be susceptible to the "whim of a growing number of social and economic headwinds" until international trade is properly clarified, Mr Benson added.