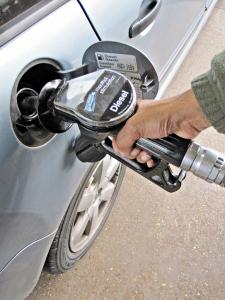 12 March 2014

British authorities are planning to investigate this winter's influx of mysterious car breakdowns amid suspicion that they could be linked to imported diesel from Russia.

There were hundreds of breakdowns recorded across Britain at the end of 2013, particularly in the northeast of England and Scotland. Vehicles reported to have had their engine filters blocked by a gel-like substance", according to Reuters. It is now suspected that the faults were because of substandard fuel specifically diesel imported from Russia that clogged up engine filters in the colder weather.

This surge in faulty cars being taken in to dealerships, mechanics or garages could have had various knock-on effects for motor traders and their motor trade insurance policies. Not only would there have been a spike in the amount of work being undertaken by mechanics to resolve the problems caused by the diesel, but many older vehicles would have been traded in when repairs did not make economic sense. All of the affected companies would need to ensure their motor trade insurance policy is robust enough to handle large increases in work, which could include bringing in extra staff or dealing in a broader range of vehicle-type.

Subsequently, the British Standard Institute announced last week that it has launched an investigation into the spate of breakdowns. Meanwhile, the members of the UK Petroleum Industry Association (UKPIA) BP, Essar, Esso, Shell, Phillipps 66, Total and Valero have begun screening diesel for 'filter blocking tendency\' (FBT).

The FBT tests will be carried out to examine whether the low sulphur diesel contained the necessary anti-freeze agents it required to ensure the fuel functions properly during the cold winter months. If the results show that the diesel was responsible, as suspected, then Reuters claimed it could lead to serious disruptions with Britain\'s diesel fuel supply, of which 40 per cent comes from Russia.

A UKPIA memo stated that the FBT tests would remain in place until 15 April, after which time the results would be assessed.