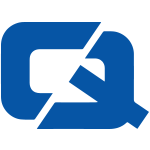 The Honda Jazz is the car which suffers least from depreciation, a new market study has concluded.
Research conducted by Parker's found that the Honda Jazz loses £1,379 in value during the 12 months after it is driven off the forecourt for the first time.
The figures, which assume the vehicles have done 10,000 miles during the first year of ownership, show that small cars perform much better than larger ones when it comes to depreciation.
Joining the Jazz in the top five were the Fiat 500, Seat Ibiza, Hyundai i10 and Mazda 2, all of which lost less than £1,800 in value.
The depreciation statistics from Parker's suggest that anyone buying a luxury or high-performance car needs to choose the model carefully, as not all prestigious marques and supercars prove to be a good long-term investment.
Anyone who buys a new Maybach 62 can expect to see its value drop by £127,526 during the first year they own it, while motorists who choose the Maybach 57, Rolls-Royce Phantom, Bentley Arnage, Ferrari 612 Scaglietti and Mercedes-Benz SL Class AMG will all see their cars lose more than £50,000.
For the #1 motor trade insurance – visit ChoiceQuote