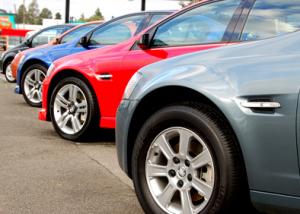 20 February 2014

Anyone running a growing business has a never-ending list of sales and marketing tasks to get completed by the end of the day, the end of the week and the end of the month. But letting these take priority over important administrative activities can leave you at risk of building big problems for your business down the line.

A prime example in the motor trade industry is the review of your annual motor insurance policy. Last year's cheap motor trade insurance policy may not be the best offering on the market this year. In addition to price considerations, misuse of a policy can leave you at risk of heavy fines and restrictions, so if anything has changed in your operations recently, now is the time to review your policy and potentially get a new motor trade insurance quote.

Businesses' circumstances are changing all the time. If you've changed your staff roster or you've started working with particularly powerful or expensive vehicles, it's certainly worth checking your insurance to see if you still have adequate cover or need to request a new quote. Below is a round-up of the main factors that can affect your quote and policy:

– The types of vehicle category you want to cover

– The registered postcode of your business

– The mileage you're covering each year

– The nature of the business

– Whether or not you have a no claims bonus

– Who you are going to insure, whether this is just yourself; yourself and other named drivers or 'anyone'. Beware of policies that state that they cover 'anyone', there will still be restrictions in place. For example, drivers are often required to have held a full UK licence for a minimum period and be within a certain age bracket.

Remember that changes in your business circumstances can also be beneficial. If your staff has shrunk or your business is no longer handling a specifically powerful or valuable type of vehicle, you could well end up with a cheaper motor trade insurance quote, so don't hold off too long on checking your policy.