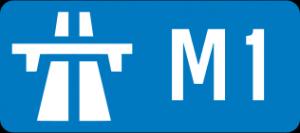 17 March 2014

A vehicle rolled backwards off a car dealership\'s forecourt last week, falling perilously close to speeding traffic on the M1 motorway.

The incident took place at the West London Motor Group (WLMG) on Wednesday 12 March at around 10am and police have stated it almost resulted in a near fatal accident". The white Nissan rolled backwards and crashed through a wooden fence at the back of the forecourt before rolling down a four-metre embankment and coming to a halt by a small metal barrier by the edge of the motorway. The runaway car resulted in two lanes of the M1 southbound being closed for roughly three hours.

The event raises questions regarding car dealerships\' motor trade insurance policy. Naturally, being situated next to such a busy motorway could affect a company\'s insurance premium for new companies choosing a location, they must remember that this will be factored into any motor trade insurance quote they will receive.

For firms operating in locations that are potentially dangerous as WLMG\'s incident highlighted it is important to ensure the risks are managed. This might include putting physical barriers in place to prevent an incident such as this one; alternatively it might involve having strict procedures in place for staff to follow.

Following the incident at WLMG, a police spokesman said that officers would be "having a serious word" with the owners of the garage.

Although the manager of the car dealership did not comment on exactly what had caused the car to roll off the forecourt, a Highways Agency spokesman said it appeared the car had been shunted in a collision on the dealership forecourt.

Speaking on Twitter, the user @rhinosrn complained of horrendous" traffic before, after 40 minutes, he saw the cause of the delays. He subsequently tweeted: Looks like one of the salesmen is getting his P45 tonight."