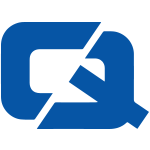 Car dealers north of the border endured a tough 2008 and this year could be just as difficult, according to a report by the Scottish Motor Trade Association (SMTA).
Just 170,657 new cars were registered in Scotland last year, compared to more than 200,000 in 2007.
The figures represent the Scottish motor trade's worst year since 2000 and SMTA chief executive Douglas Robertson is not convinced government policy will help to improve the situation in the near future.
He explained that the decision to cut VAT to 15 per cent had made little difference to motorists' car-buying decisions and predicted further interest rate cuts would also fail to stimulate demand.
Instead Mr Robertson called for action to make it easier for consumers to obtain car loans and finance packages.
"We would suggest that [interest] rate movement must be aligned with an immediate relaxation of access to acceptable and affordable credit for both consumers and commerce which will then steer our economy towards recovery," he said.
His recommendation came after the Society of Motor Manufacturers and Traders predicted that 2009 would be a difficult period for the automotive industry in the UK.
Visit the #1 Motor Trade Insurance page