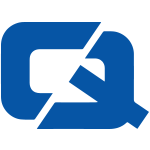 The Society of Motor Manufacturers and Traders (SMMT) has published a new report that highlights the current strength of the car industry in the UK.
According to data from the trade body, more cars were built in Britain in the last five years than were registered in France, Germany and Spain combined in 2010, with 50 different models being produced by more than 30 manufacturing sites.
The SMMT highlighted the success of the trade in creating new jobs, as well as the progress made on fuel efficiency measures, which saved consumers £330 million last year compared to the vehicles sold in 2005.
It also stated that the sector is receiving an "unprecedented" level of government support, which will help it to maintain growth in the future.
Paul Everitt, the SMMT's chief executive, said: "The UK has a dynamic and diverse automotive industry, demonstrating excellence across car, van, engine, bus, truck and coach manufacturing."
It comes after the organisation welcomed the new government Budget last month as being positive for the trade, particularly highlighting the fuel duty cut as a measure that will improve consumer confidence.
For the #1 motortrade insurance, visit ChoiceQuote