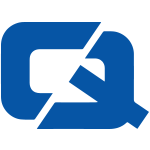 10 December 2013

When looking for a new motor trade insurance policy, there are many options available directly at your fingertips.
The Internet has opened up a whole world of information for people, giving us access to things that we might never have even considered possible little more than a decade ago.
It has opened up the world of business, making companies that would likely have been a localised operation, available to people from all over the country – or even the world.
These days, there are countless online trade insurance companies available for us to find, allowing us to search through a number of different policies which might be available.
However, motor trade insurance quotes are not easy to find online, and using the Internet to obtain a motor trade insurance quote might not always be the best possible option.
Let's take a look at some of the pros and cons which greet us with using the internet to buy insurance.
Pro: Choice and ease!
Wherever you have an Internet connection and an appropriate browsing device, you can find a motor trade insurance company in seconds.
Simply typing 'Motor Trade Insurance' into a search engine will  instantly reveal a number of companies from across the UK and elsewhere.
However, because of the wide variety of motor trade businesses, very few companies will offer you instant quotes online for motor trade insurance. Nonetheless, it is a good place to compare information from different companies and make a shortlist of brokers who you can call to offer you assistance.
Con: Mistakes and scams
While a search engine will reveal a number of legitimate organisations, one or two fake companies are also likely to appear.
With a flashy looking website and claims of huge savings, it's easy to be drawn into the net of a scam operation.
Be extra careful when taking out a policy. If it seems too good to be true, it often is!
Try to ask around if you are unsure of a company's legitimacy, or call the business to see if they really know what they are talking about. If you don't do this, you could be left with a worthless policy and a lighter wallet.
Furthermore, filling in forms online could leave you missing out vital details of your insurance requirements that you simply can not add on a website. This could leave you with inadequate cover once you purchase.
Pro: Saving time
Filling in an Internet based insurance form will potentially save you time – rather than resubmitting your details to numerous providers, you may find that filling in one form to get your details submitted to a number of insurers is a worthwhile exercise.
If you are running a business and have little time during your day, it is likely that you will want to keep the time spent on insurance purchases or renewals as short as possible.
Con: Missing out on appropriate cover – and potentially wasting time! 
Some companies claim to provide online quotations, but don't do so immediately. They capture your details and circulate them amongst a number of different brokers or insurers. Ironically, this could end up taking up more of your time than calling the right broker directly, as you will likely be contacted by a number of different companies and have to repeat all of your details to get a quotation from them.
If you do find a company that offers a quote online and you take out the policy, you might not get the cover which is the most appropriate for your business.
This could mean that you have either overpaid for a motor trade insurance policy by buying cover you don't need, or you have underpaid and missed out something vital.
While it might take a little longer to call up a company, a dedicated advisor will make sure that all your information is taken into account when offering you a quote. This will ensure that you get the best motor trade insurance possible, at the right cost.
These are just a selection of the benefits and pitfalls of trying to find a motor trade insurance quote online.
While online or phone options will benefit different organisations' needs, make sure you consider all of the options and don't take out a policy too hastily.
If in doubt, use both online and telephone quotes during your enquiries. Even though a broker such as ChoiceQuote offers online quotations, the best prices can sometimes be obtained by calling to discuss your individual circumstances.
Don't forget to mention things you've been offered elsewhere when calling your broker, as you could find they can match or better the options you have already been given.