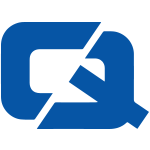 The car industry will perform better in 2010 than many forecasters are currently predicting, according to a leading expert.
PricewaterhouseCoopers (PwC) has stated that demand for vehicles over the next year will not be as badly affected by the end of the scrappage scheme as many have estimated.
The Society of Motor Manufacturers and Traders was among those to recently express concern that 2010 will be a "tough year" for an industry which saw its performance significantly boosted by the government initiative in 2009.
However, Michael Gartside, auto expert for PwC, has suggested that the impact of the end of the scheme may be mitigated by an overall increase in demand as the recession comes to a close.
He also predicted that fleet customers will be more eager to make vehicle purchases than they were last year.
Despite this, Mr Gartside nevertheless conceded that 2010 will be "difficult" for traders and called on the government to support it with better credit availability.
For the #1 motortrade insurance, visit ChoiceQuote