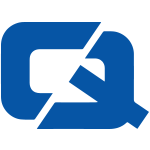 23 November 2012

Winter is starting to descend on the UK and as temperatures begin to drop new research has shown that people are looking for 4×4 vehicles.
New data released by British Car Auctions (BCA) revealed that there was a 16 per cent rise in value for the vehicles over October and experts believe that this trend could continue into the rest of the year.
Officials noted that the average value of a 4×4 car at the moment stands at over £13,000 which is an increase of £1,838 from September and is also a significant rise from the summer months.
Tim Naylor from the BCA has advised those looking to purchase a 4×4 should do it now before the prices soar again in the coming months.
"There is a well charted trend between falling temperatures and rising values for 4x4s and we would expect to see that continue in the next few months," Mr Naylor added.
For the #1 motor trade insurance – visit ChoiceQuote