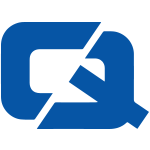 The crushing of cars found to be without an insurance policy has been criticised as a waste of money by a motoring group.
According to the Association of British Drivers (ABD), government departments such as trading standards, the police and local authorities are always making the news for their car-crushing activities.
Spokesman for the body Nigel Humphries commented: "It is scandalous that government departments are not taking advantage of this valuable resource to subsidise often expensive seizure operations."
Meanwhile, last year saw the Association of British Insurers report that 45,000 vehicles had been crushed during the first nine months of the year as a result of people not investing in excise duty of an insurance policy.
"Even if the 45,000 uninsured vehicles crushed only had an average value of £50 that is still a question mark over more than £2 million of untapped resources," commented ABD chairman Brian Gregory.