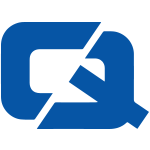 Changes to the Highway Code suggested by the Association of British Drivers (ABD) that may have improved safety and potentially reduced the number of car or van insurance claims have not been taken into account.
The ABD has announced its displeasure at being snubbed by the government during the preparation of the latest instalment of the rules of the road.
Among the suggestions the group made was to increase awareness of the differences between single and dual carriageways to help drivers avoid unintentionally breaking the speed limit – potentially putting their car or van insurance premiums in jeopardy.
Spokesman for the group Nigel Humphries commented: "It is clear that the government is not interested in using the pool of knowledge about real-world driving that exists within the ABD, simply because we campaign against its dogmatic anti-car policies."
The group also suggested that motorists should receive greater advice on taking further training – which can sometimes result in lower car or van insurance premiums.