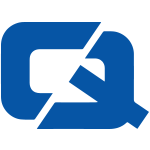 22 February 2013

It has been a very happy new year for the all-new Range Rover with the model picking up a host of industry awards since its inception.
The latest vehicle off the Land Rover production line recently picked up the honour of being named AUTOBEST's 'TECHNOBEST 2012' which takes its number of accolades up to ten. It is an astounding feat for the vehicle, especially in light of the fact that it has only been in production for three months, yet critics are already falling over themselves to heap praise on it.
The vehicle was bestowed with the recent AUTOBEST accolade by a team of motoring writers and will sit alongside other prestigious titles such as Auto Motor's magazine's 'Best Cars Import Category', What Car?'s 'Luxury Car of the Year' and '4×4 Category Winner' in The Sunday Times' Top 100 Cars of 2012.
The all-new Range Rover first rolled off the production line in October last year and was hailed as the world's first SUV with a lightweight all-aluminium body. It has wowed critics all over the globe with its combination of luxury and capability. Land Rover has worked hard on improving its refinement and enhanced the performance in terms of handling on all terrains from different incarnations of the Range Rover.
John Edwards, Land Rover global brand director, said: "We are proud of the recognition the Range Rover is receiving from international motoring organisations and publications. It is a fantastic achievement and a great endorsement for the model, which has only been in production for three months."
It has been a strong start to 2013 for the Land Rover brand, with Jaguar Land Rover recently announcing that it experienced an uptake in revenues during the third quarter of 2012. The company stated that it had recorded profits of £404 million before tax, while the revenues had managed to hit £3.8 billion for the three months to the end of December 2012.
The news of yet another award for the all-new Range Rover will be music to the ears of the company's board of directors.
Visit ChoiceQuote – for the #1 motor trade insurance