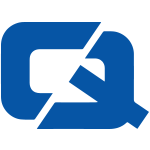 Rates of UK car production in April 2010 have been bolstered by the continuing overall strength of the British motor trade, according to a new report.
New figures from the Society of Motor Manufacturers and Traders (SMMT) have revealed that 98,290 cars were produced last month, an increase of 44 per cent year-on-year.
Year-to-date production totals, meanwhile, were up by 64.9 per cent, which the organisation attributed to a strong economy and rising confidence among consumers.
Paul Everitt, chief executive of the SMMT, stated that the expected slowdown following the end of the scrappage scheme has been successfully counteracted by the introduction of new cars and technologies.
He added: "Output in April is up across the car, commercial vehicle and engine sectors compared to the same time last year, reflecting a good start to the second quarter of 2010."
It comes after SMMT figures from earlier this month showed that the new car sales market also grew by 11.5 per cent in April.
Visit ChoiceQuote for the #1 motortrade insurance