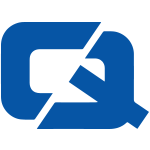 04 February 2014

If you are looking into a career in the motor trade industry, it can be difficult to get started. This is especially the case if you are under the age of 25 years old. 
There are a number of things you have to consider, such as where you will work, how you will promote yourself and what services you will offer to customers.
However, there is one vital thing you must do before you start trading – obtain motor trade insurance. 
If you don't have insurance in place, you can't conduct any business legally, but finding an appropriate policy at a low price is something you might find rather difficult. 
 
Unfortunately, if you are 25 years old or younger, motor trade insurance companies will not look quite as favourably upon your business when it comes to lower policy costs. It's a similar case to personal car insurance; younger people will face higher premiums due to the fact they don't have enough experience. 
You might spend hours upon hours trying to find a cheap policy, only to be met with the same ballpark figure with any insurer you try.
It's important, especially for young and new traders, not to get sucked in by the allure of cheap motor trade insurance advertised on websites such as Facebook and Gumtree. 
These deals will often be fraudulent, as you will discover when you come to make a claim. Without proper cover, you could be subject to huge outgoing costs to help your business bounce back from an accident or incident.
For young motor traders, it's just a case of biting the bullet early. Insurance costs will decrease in later years as you gain experience and if you pick up a substantial no-claims record.
Remember, it's better to be insured and conduct trade, than to carry on regardless and find yourself in trouble later down the line. 
If you need advice on what kind of policy you need, speak to a motor trade insurance broker like ChoiceQuote. The experts will be able to give you impartial advice on the cover your new business requires and can even contact insurers that may offer competitive rates for younger traders – saving you both time and money.