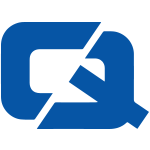 21 January 2014

When it comes to understanding motor trade insurance, it can often be difficult to get your head around. 
Many trying to obtain a policy for the first time will perhaps be familiar with getting cover for their day-to-day vehicle, but motor trade insurance is quite different to personal car insurance. 
In most cases, it will be a matter of choosing between road risks insurance and Traders Combined cover, and this can be a challenge in itself. 
Road risks insurance is usually needed by small scale business – often based from home and with few workers. This kind of policy will see you covered when driving vehicles that are not your own for the purposes of your business. 
Businesses that will need this could be those that buy and sell vehicles, or repair them on a full or part time basis. However, those that work at premises can still access this kind of cover, but more likely as part of a Traders Combined policy.
Traders Combined policies protect premises-based businesses specifically and is an option that those with multiple insurance needs should look into obtaining. Some cover options that can be added to a policy include material damage, business interruption, employers' liability and public liability – to name a few. Road risks cover can also be added to this policy. 
When taking out a policy, businesses should be aware of what exactly they are paying for, as some might be forking out for cover that isn't required. On the opposite side of the coin, some policies might not include all the cover that is needed, leaving businesses short if they need to make a claim. 
For more information, contact a motor trade insurance broker, who will give you impartial advice on the level of cover that your business requires.