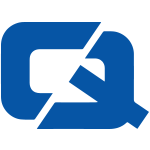 02 November 2012

Arsenal FC is looking to top the table in terms of energy-efficient vehicles by announcing the capture of two key new signings.
The North London club has added a pair of Citroen's C-Zero motors, which are 100 per cent electric, as they look to become a more environmentally-friendly side. The deal further strengthens Arsenal's relationship with the French manufacturer which is currently the club's official car supplier, and this latest move helps the former Premier League champions hit top speed in their attempt to reduce their carbon emissions.
The vehicles will be used in the day-to-day running of the club and shows a commitment to improving their impact on the environment.
Members of the Arsenal squad were out in force to celebrate the capture of these highly sought-after acquisitions, with first team players Thomas Vermaelen, Olivier Giroud and Kieran Gibbs joining manager Arsene Wenger in welcoming the C-Zero's to the club. The Arsenal players and staff were also accompanied by C-Zero driver and electric vehicle fanatic Quentin Wilson who gave his backing to the signing.
The Citroen C-Zero is one of the most energy efficient vehicles on the market with zero fuel consumption, zero carbon emissions and zero engine noise. Officials see it as the perfect car to be used by staff travelling between Arsenal's Emirates Stadium and the training ground 45 minutes away in Hertfordshire.
Marc Raven, communications director at Citroen UK, said: "Our C-Zero continues to prove that electric cars can deliver a practical and efficient response to daily driver requirements. By introducing two models into its fleet, Arsenal is demonstrating that electric power can fulfil a progressive business' objectives."
The Gunners have had a slightly indifferent start to the Premier League season, currently lying in sixth place, and they lost last weekend (October 27th) away at Norwich City. However, they were involved in one of the games of the season on Tuesday (October 30th) when they beat Reading 7-5 in the Capital One Cup after being 4-0 down after just 37 minutes.
Visit ChoiceQuote – for the #1 motor trade insurance