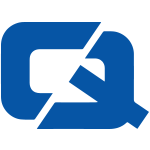 The largest Audi Centre in the world is set to open its doors in London on October 19th 2009.
West London Audi, a seven-storey building located close to the M4, is the result of a £45 million investment by Audi UK.
It has 190,000 sq ft of floor space, meaning it has room to showcase 116 cars, as well as accommodating a 32-vehicle workshop and a conference centre.
The centre's opening will be marked by a celebrity party, with Sir Jackie Stewart, Sir Bobby Charlton, Gordon Ramsay, James Corden, Philip Glenister and Davina McCall among the guests.
Jeremy Hicks, director of Audi UK, said the showpiece dealership is a symbol of the German carmaker's success in the UK.
He added: "By creating retail premises of this magnitude with this level of sophistication, we are ensuring that our extensive and contemporary line-up of cars gets the showcase it deserves."
The dealership will sell many of the new models Audi has planned for the coming months, including the R8 Spyder convertible.
ChoiceQuote, #1 for motor trade insurance