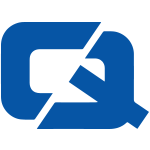 Car, van and truck manufacturers are committed to cutting the level of carbon dioxide emitted by UK drivers.
That is what the Society of Motor Manufacturers and Traders (SMMT) has claimed, highlighting the fact that the automotive industry has supported the government's endeavours to inform motorists of various green options that are available to them.
Paul Everitt, chief executive of the society, explained: "[The industry has] researched priorities to deliver ultra-low carbon transport solutions and … we want close collaboration with government to support a stronger automotive sector and a more sustainable environment."
He added that while the automotive industry has made progress in cutting CO2 emissions to date, more long-term achievements need to be made via the development of newer technologies such as electric vehicles and hydrogen fuel cells.
Meanwhile, motorists in the market for an eco-friendly vehicle have been advised by WhatGreenCar that the new Toyota Prius is the best option on the market.