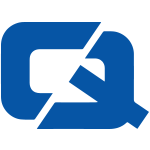 The motor trade industry is well on its way towards a recovery from the recession.
At least that is the view of the Society of Motor Manufacturers and Traders (SMMT), which has claimed that the government-backed scrappage scheme has worked as a good incentive to encourage motorists back into car showrooms.
This comes after figures released by the organisation revealed that nearly 30,000 vehicles have been registered under the initiative, which came into effect on May 18th.
Moreover, scrappage scheme vehicles accounted for 9.7 per cent of June's new car registrations.
Paul Everitt, SMMT chief executive, commented: "The scrappage incentive scheme is working well.
"In the coming months, we will see an increase in the rate of deliveries and this will confirm further progress on the industry's long road to recovery."
This comes after the society recently claimed that the automotive industry is set to enter a new phase in the production of eco-friendly cars.