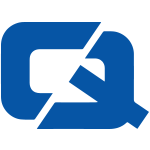 The automotive industry has welcomed new legislation from the European parliament stipulating that carbon dioxide emissions from new cars must be slashed.
According to the laws passed today, car manufacturers must ensure that 65 per cent of new cars achieve a carbon emission target of 130g per kilometre by 2015.
Paul Everitt, chief executive of the Society of Motor Manufacturers and Traders (SMMT), described the legislation as "ambitious".
He added that the SMMT shares its environmental objectives and therefore welcomes the long-term framework it sets out.
"The sector has already made significant progress in improving the environmental impact of its products and this legislation places an even greater premium on innovation, skills and training in order to meet these commitments," he said.
Recent figures revealed that used-car sales dropped by 7.7 per cent in the third quarter of 2008 highlighting that fewer people are opting to buy less fuel-efficient older vehicles.
Visit the #1 Motor Trade Insurance page