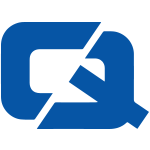 A police operation to crack down on drivers who may be risking a claim on their insurance policy through bad motoring habits has been successful.
The initiative in north Yorkshire saw officers team up with member of the Vehicle Operators and Standards Agency to look out for motorists driving dangerously or using defective vehicles.
Some 35 drivers were stopped in the clampdown and 13 immediate prohibitions were given out to motorists with severely defective vehicles.
Another 21 non-endorsable fixed penalties were given out to those committing minor traffic offences, while two warnings were issued for anti-social or careless driving.
Road Policing Officer Tony Call, said: "The operation was a great success and reinforces the message that poor driving standards and anti-social driving, along with defective vehicles, will not be tolerated by North Yorkshire Police."
The end of last month saw the government launch its Christmas anti-drink driving campaign, which will especially target young males.