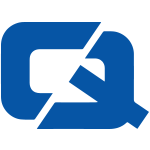 The government's latest base rate cut is likely to have little effect on helping the economy to recover and therefore the automotive industry, it has been claimed.
Yesterday's Bank of England decision to cut its base rate by 0.5 per cent saw it drop to 1.5 per cent.
With banks following suit and passing the rate on to their customers, the Retail Motor Industry Federation (RMIF) has expressed its concern that savers will suffer and will therefore have less disposable income to spend on a new vehicle.
RMIF director Sue Robinson commented that the government's rate reduction should come with a wider package of measures.
She explained: "Unless counterbalanced with tax cuts and business support measures, further interest rate reductions could have a negligible effect on the economy."
This Scottish Motor Trade Association has also appealed for the restoration of consumer confidence.
It called for lenders to relax access to credit in order to boost flagging motor trade.
Visit the #1 Motor Trade Insurance page