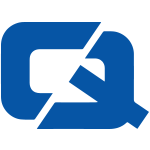 21 January 2014

The latest research from business advisers BDO has revealed an emerging gap between large motor traders and smaller dealerships.
The BDO Motor 150 report looks back at 2012 – the 12-month period which represents the most recent set of accessible accounts – and has revealed it marked the third successive year of growth in the industry.
According to the study, the 150 biggest motor traders saw revenue rise by 4.7 per cent, accounting for £42.6 billion in sales.
Despite these positive figures, it also revealed that larger companies are starting to pull clear from smaller motor traders, as turnover for the 60 biggest firms accounted for 6.8 per cent, while the remaining 90 businesses saw sales fall by 2.9 per cent.
Malcolm Thixton, head of BDO's motor team, said the report was positive for the sector in many ways, especially after several challenging years as a result of the financial crisis.
However, he did warn that it's important not to get carried away, as more needs to be done to ensure a full recovery and future health of the industry.
"[The] growth that we've seen in the sector recently has been patchy and a two-tier structure appears to be emerging for the first time, with the larger players taking advantage of the nascent economic recovery more successfully than their smaller rivals.  We're not seeing a broad-based upturn just yet," he said.
This suggests that smaller motor trade businesses might want to begin expanding their current operations or looking into offering additional services, in order to try and keep up with the wider recovery.
The turn of the year has represented an excellent opportunity to do so, but it's important that any changes to a business during the year are reflected in the insurance you have in place.
Your business' existing level of cover might not protect you against the risks associated with your new services, so call a motor trade insurance broker to ensure the right policy is in place to safeguard against any accidents or incidents that are likely to occur as a result of a change of premises or new customer offerings.