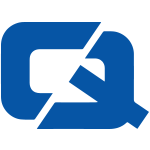 04 December 2012

Bentley's range of luxury vehicles has been honoured as one of its models was honoured in the Middle East.
The manufacturer saw its Continental GT V8 claim the Middle East Motor Award in the Premium Luxury Coupe category beating off the likes of the Rolls Royce Phantom Series 11 (Coupe) and the Ferrari FF.
Judges were suitably impressed with Bentley's performance and cited the 4.0-litre V8 engine as being one of the key aspects which helped the car scoop the award above a host of other counterparts.
Chris Buxton, Bentley Middle East regional director, said: "Bentley has a longstanding reputation for building exquisite cars. Our design and engineering teams have developed this iconic GT V8 with an uncompromising focus on quality and performance."
The Continental GT V8 is currently available to buy from dealerships with a price tag of over £135,000 which will suit the wallets of footballers or people that have just won the lottery.