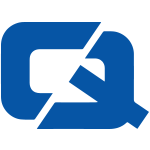 04 July 2012

Luxury car manufacturer Bentley has announced progressive growth in the first part of 2012.
Officials noted that the company experienced a 32 per cent rise in sales across all worldwide operations despite a number of countries in the European Union (EU) experiencing tough economic climates.
Across the globe the US became the leading nation of Bentley purchases overtaking China as the amount of vehicles sold across the pond were up by 25.7 per cent compared with 1,140 models being delivered.
However, the Asian nation still remained a major market with sales increasing by 55.7 per cent, 1,059 cars. The driving force behind the rise was Bentley's Mulsanne vehicle which was up by 30 per cent.
Wolfgang Duerheimer, Bentley's chief executive, said: "Our half year results show strong growth for Bentley in every single global region.  The competition between the Americas and China continues and we are watching closely to see who will emerge as the largest region in 2012."
For the #1 motor trade insurance, visit ChoiceQuote