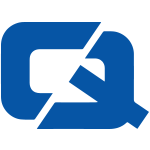 Birmingham City Council has revealed plans to replace its existing fleet of vehicles with more environmentally-friendly models within the next six years.
The authority currently utilises a total of 1,249 vehicles, including both vans and cars, which are to be replaced with new ones powered by electric motors or by liquid petroleum gas, reports the Birmingham Mail.
This announcement will be seen as a boon to local manufacturers and sellers of green vehicles such as Zytek in Sutton Coldfield and Modec in Coventry, particularly if other councils now follow Birmingham's lead.
Paul Tilsley, the deputy council leader, stated that these measures form part of a wider commitment to energy efficiency in the city.
He also expressed confidence that the switch will aid those who have invested in research in this area.
Earlier this year, Birmingham City Council also committed to the installation of electric car charging points around the city to increase the ease of operating the vehicles.
For the #1 motortrade insurance, visit ChoiceQuote