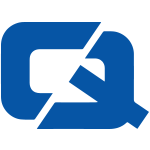 BMW's forthcoming 5-Series saloon has been voted as the most highly-anticipated car to come onto the UK market this year.
A poll conducted by car leasing website ContractHireAndLeasing.com ended with the German manufacturer's vehicle claiming 20 per cent of the total vote, which encompasses both personal and business users.
The 5-Series topped the poll ahead of vehicles such as the Audi A8 in second place and the Jaguar XJ in third, with the two runners-up taking 14 per cent and 11 per cent shares of the vote respectively.
Richard Lawton, a spokesman for the website, said the car's strong fuel efficiency performance, in addition to its range of features, is helping to contribute to its appeal.
He added that he expects it to be "one of the most popular" choices from the site when it launches later this month.
Among the other cars which will be launched by BMW this year is the X5, a new sports activity vehicle which is being released in June.
Visit ChoiceQuote, the #1 for motortrade insurance