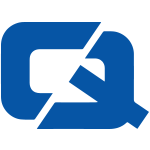 09 November 2012

BMW Group enjoyed a positive October with sales over the past month growing by 13.2 per cent.
The company announced that it had sold 157,618 BMW, MINI and Rolls Royce vehicles over the October period which represented the hike in overall levels while the BMW models saw a 15.4 per cent increase in volumes.
It added to the company's overall performance across 2012 with year-to-date sales volumes growing by 8.8 per cent compared to the same time last year, marking a new all-time record for the business.
BMW attributed its success to a huge surge in purchasing in China with the company's sales in the Asian nation growing by 51.7 per cent over October.
Ian Robertson, member of the board of management of BMW AG, said: "Following a record third quarter, the BMW Group posted its highest ever sales for the month of October. We achieved solid gains in many of our markets last month, especially in Asia and the Americas and we aim to continue the momentum in the next months."
Visit ChoiceQuote – for the #1 motor trade insurance