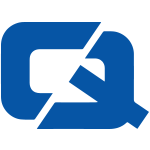 23 October 2012

Fleet managers across the UK are set to benefit from improved health and safety guidance as part of a new initiative.
Road safety charity Brake has teamed up with fleet management and incident prevention firm FMG to provide key information to owners of various vehicles to ensure they maintain safety standards. The Ask Brake scheme which has been sponsored by FMG allows fleet owners to gain access to important answers that relate to their line of work and which have been successful in the past when it comes to health and safety within a company.
Officials at Brake noted that there will also be breaking research and innovation that has been trialed in other parts of the world and fleet managers will be made aware of any upcoming events that may be of great help to them. The charity currently works with a number of company executives which require the use of a variety of vehicles and officials believe that this scheme will help to encourage fleet owners to better manage their current road risk.
Roz Cumming, development manager at Brake, said: "Managing your organisation's road risk is a fundamental part of being a responsible and ethical business, ensuring staff have the greatest chance of staying safe on the roads.  Ask Brake will provide another channel through which Brake can support fleet managers and health and safety professionals."
Brake noted that the answers will be published on its website meaning that they will be available for all fleet managers to access and will assist them in making the right choice when it comes to their road risk levels. The Institute of Advanced Motorists (IAM) has also been advocating safety on the UK's highways at a time when the darker nights are beginning to draw in.
The IAM noted the dangers involved when it comes to adverse weather conditions such as heavy fog and encouraged drivers to be increasingly cautious when travelling in these conditions to avoid any potential accidents.
For the #1 motor trade insurance, visit ChoiceQuote