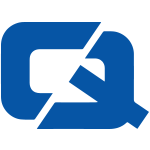 If the British automotive industry can establish a niche for itself as a provider of low carbon technologies, it will reap the rewards in the future, according to Defaqto.
Commenting on the government's rescue package aimed at car manufacturers who develop such greener technology, Defaqto has claimed that it is a good idea.
An economist at the organisation, Michael Baxter, commented that this will be beneficial because "that is the future".
He explained: "If Britain can start establishing a niche for itself as being good in low carbon technologies for the auto industry then that will be a very significant advantage in the future if the pound stays relatively low."
This, he attributed to a time lag between the fall of the currency and the effects on automotive exports.
The government recently announced plans to unlock loans of £1.3 billion to boost investment in lower carbon technologies.
Visit the #1 Motor Trade Insurance page