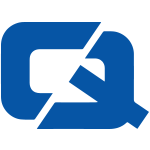 Vehicle passengers are being urged not to get into cars with people who they know are over the legal blood alcohol limit.
With these drivers potentially putting more in danger than their insurance policy, the RAC Foundation is calling upon Britons to ensure their own safety by refusing lifts with intoxicated drivers.
The call follows the publication of figures that highlight how almost a fifth of people aged between 18 and 24 journeyed with a drink driver over the recent festive period.
Sheila Rainger, acting director of the RAC Foundation, stated: "New thinking is needed, targeting passengers as well as drivers, to ensure that drink driving remains socially unacceptable and to ensure that passengers, especially younger women, have the confidence to turn down what could be their last lift."
Figures from the Association of Chief Police Officers recently highlighted that drink driver numbers fell by almost a fifth over the recent festive season.