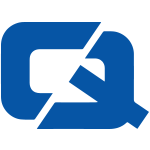 Many British insurance policy holders may be concerned that foreign lorries are going to cost them a claim, as figures have revealed that drivers are afraid of being side-swiped.
According to vehicle supermarket Motorpoint, four out of five UK drivers steer clear of left-hand drive lorries for fear they could be the victim of unpredictable manoeuvres.
Motorpoint managing director David Shelton commented: "The seriousness of this issue for the driving public is reflected in the numbers who took part in the poll, with some 5,500 drivers making their views known – that's a rate of more than a thousand a day."
The government is, however, taking steps to address the issue, having distributed thousands of window-mounted lenses to truck drivers to help them get a better view of the road around them.
Last month the Western Mail reported that more than one in ten foreign lorries stopped during a police operation in Wales was found to have defective brakes.