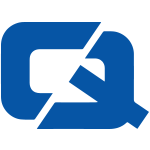 Prospective car buyers and motor dealers have been warned they must be equally aware of the risk posed by criminals who clone vehicles.
Motor information provider HPI has advised that an increasing number of car thieves are stealing cars and disguising them with vehicle identification numbers and V5/logbooks taken from existing cars.
As a result, those taking possession of a used car, either for their own use or to resell, have been advised to scrutinise the price and documentation of potentially suspicious vehicles, as well as avoiding cash payments.
Daniel Burgess, automotive director at HPI, said: "Anyone who buys a clone stands to lose the car and the money they paid for it, as the stolen vehicle will be returned to its rightful owner."
Last month, HPI issued another reminder to potential car buyers to avoid paying more than £3,000 in cash for a car in response to rising rates of stolen car sales in Scotland.
Visit ChoiceQuote for the #1 car insurance