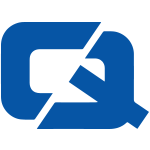 Used vehicle traders could find that their business is set to boom with more drivers opting to sell on their cars.
This is the view of car buying service webuyanycar.com, which has claimed that cash-strapped families, who are resorting to sell their vehicles in a bid to downsize and free up their finances, are a key contributor.
According to a survey conducted by the organisation, more than 40 per cent of people who used its service did so in a bid to reduce the number of cars they have in their family, while 28 per cent did so with the intention of buying from elsewhere.
Commenting on the figures, a webuyanycar.com spokesman said: "Rarely … do we see such a popular single reason for selling up. It seems that parents are feeling the squeeze most of all and downsizing accordingly."
This comes after British Car Auctions recently dubbed the bounce-back of the used car industry from the recession "exceptional".
Visit ChoiceQuote for the #1 motortrade insurance