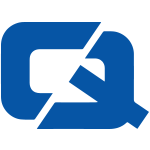 08 January 2013

Electric vehicles are becoming increasingly prominent within the automotive sector with charging points being set up in a host of major cities across the UK and Europe.
However, the European Automobile Manufacturers' Association (ACEA) has warned that under current regulations the technology will not have a chance to grow and help more motorists significantly reduce their carbon emissions.
The organisation noted that e-mobility could play a major role within the sustainable future of the industry and current conditions need to be improved so that the vehicles can reach their full potential in the future. Officials highlighted the lack of incentives that are being provided to people that decide to take up these vehicles.
The UK government has been keen to encourage more and more people to 'go green' and take up electric vehicles and in February 2012 introduced the Plug-In Car Van Grant.
This means that drivers buying vehicles, which qualify under the agreed parameters, are entitled for a 20 per cent grant towards the vehicle up to a maximum of £8,000. A number of cars and vans have already been highlighted for this grant, including the Renault Kangoo, the Daimler Mercedes-Benz Vito E-Cell, Azure Dynamics Transit Connect Electric and Faam ECOMILE among others.
However, the ACEA believes that other authorities should be doing more to encourage motorists to ditch the petrol guzzling vehicles and turn to the eco-friendly electric cars. This could be aided by a clear and unified vision on infrastructure across their jurisdiction and could be implemented in other aspects such as public transport.
Ivan Hodac, ACEA secretary general, said: "It [e-mobility] will only be possible to book real progress if there is full cooperation between utility providers, infrastructure companies, the energy sector, standardisation bodies and the automotive industry – with the full support of national governments and the European institutions."
The ACEA also stated that the take-up of electric vehicles at the moment is currently moving at a slow pace, but this could improve in the coming years if conditions are improved.
Visit ChoiceQuote – for the #1 motor trade insurance