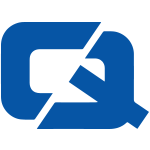 An online car retailer has observed an increase in shoppers willing to purchase vehicles over the internet without first arranging a viewing.
New figures released by Autoquake.com have revealed that an average of 30.5 per cent of its customers are choosing to have their cars delivered to their doors rather than collecting them.
This has increased from the site's statistics from March, which showed that just over a quarter of customers were willing to purchase their vehicles unseen.
The trader stated that the figures suggested that motorists are becoming increasingly comfortable and confident about spending large amounts of money online.
It also highlighted figures which showed that only two per cent of customers chose to return the car within seven days after having it delivered.
This comes after the site earlier this month stated that online trading was a more flexible way of selling cars, as it allows customers to shop for vehicles at any time, even during their own working hours.
For the #1 motortrade insurance page, visit ChoiceQuote