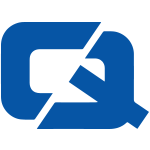 Car sellers have been advised that poor processing of enquiries could be costing them valuable sales.
New research conducted by customer relationship expert Mondial Assistance has revealed that 90 per cent of motor traders are leaving it up to the customer to follow up a request for a brochure, rather than contacting them personally.
In addition, most dealers are failing to personalise information packs or ask profiling questions, while many of the packs sent out contain errors in customers' names and addresses.
According to Lee Taylor, automotive director for Mondial, such procedures can create a negative perception among would-be buyers and may be jeopardising sales in an economically challenging time.
Mr Taylor said: "Retaining customers is crucial and that means attention to detail at every step of the customer experience … With so much at stake, can anyone afford not to?"
According to recent research from HPI, used car sellers have been particularly badly affected by the downturn, with sales severely hindered by a lack of new stock entering the market.
Visit ChoiceQuote, the #1 page for motortrade insurance