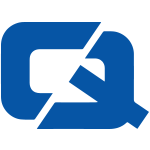 Car dealers are being advised to improve their environmental performance in order to unlock thousands of pounds in cost savings.
The Society of Motor Manufacturers and Traders (SMMT), in conjunction with the RMI and the Carbon Trust, has published a report revealing that the average dealership could save up to £10,000 a year by using less energy.
Following an inspection of 30 motor traders of various sizes, it was found that many could save money by taking steps such as repairing door seals, resetting heating controls on boilers, changing air conditioner settings and installing radiant heaters.
SMMT chief executive Paul Everitt said initiatives of this kind will also help the motor industry to reduce its overall carbon footprint.
"We will be working closely with retailers to encourage them to take action now and cut energy use for immediate energy bill savings," he said.
This comes after the SMMT highlighted figures earlier this month showing that the average emissions of cars sold in the UK since 2000 has fallen by 20 per cent.
ChoiceQuote – #1 for motortrade insurance