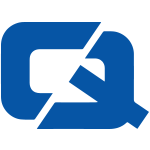 13 September 2012

Motorists across the UK are instilling confidence back into the automotive industry as new figures have shown a marked increase within the car finance market.
Statistics released by the Finance & Leasing Association (FLA) have shown that the sector has grown by 48 per cent in value and 42 per cent in volume over the July period, compared to the same time in 2011. Officials stated that this is a significant jump as companies enter September, the second busiest time of the year for car registrations, in a positive manner as more and more people are taking out finance to purchase a new vehicle.
The figures come after a host of manufacturers posted strong performance over the August period, including the likes of Ford, Kia and Mercedes-Benz. The former once again stretched its market lead by 78 per cent from its nearest rival following a 3.3 per cent year-on-year increase after the summer results. The data, produced by the Society of Motor Manufacturers and Traders (SMMT), was noted to be driven by the company's Fiesta model which experienced another month of high sales.
Ford's success, along with the automotive companies, was also helped by the finance market which the FLA stated had provided record figures. The organisation revealed that 68.6 per cent of new vehicles were bought via this method of payment that was sold in dealerships and represented the best ever month for finance since records began, signalling a significant improvement in the market.
Paul Harrison, head of motor finance at the FLA, said: "Almost 70 per cent of car buyers – 600,000 people – used finance from the dealer to buy their new car in the last 12 months, showing that it is a vital source of credit for consumers. It allows people access to cars they need to get to work and support their families and lifestyle.
"More than £15 billion has been lent by car dealers to consumers in the past 12 months, helping to support the economy."
For the #1 motor trade insurance – visit ChoiceQuote