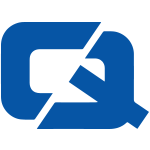 New figures have revealed that car insurance customers in the UK are becoming more environmentally conscious.
According to the latest New Car CO2 Report published by the Society of Motor Manufacturers and Traders (SMMT), carbon emission levels have fallen despite there being more cars on Britain's roads.
Last year saw a decrease of 4.2 per cent from 2007, with the average model emitting 158.0g/km, which represents a 16.8 per cent drop from the carbon emissions base level in 1997.
The SMMT has attributed this to better consumer awareness, as well as improved technology and more efficient fuel consumption.
Chief executive of the SMMT Paul Everitt described the figures as "enormous progress" but added that the recent drop in new car sales could present a new challenge.
Indeed, the society recently highlighted the fact that motor traders have been experiencing a slump in new car sales as a result of the economic downturn, which has been translated into reduced motor production.
Visit the #1 Motor Trade Insurance page