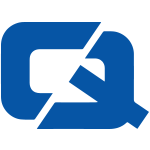 20 February 2013

Demand for passenger cars throughout January 2013 in Europe fell by 8.7 per cent, according to new data released by the European Automobile Manufacturers' Association (ACEA).
The organisation noted that figures had reached their lowest January level since the start of the 1990s and the beginning of 2013 only saw 885,159 new registrations across the continent.
However, while the rest of Europe declined, the UK has prospered with an 11.5 per cent increase in demand compared to falls in nations such as Germany (8.6 per cent), Spain (9.6 per cent) and France which saw a huge drop of 15.1 per cent.
Despite Germany's decrease in demand it still remained the largest market in the continent with 192,090 new registrations followed by the UK (143,643).
Belgium had managed to overtake Spain in terms of units secured over the month, amounting to 50,684 units compared to 49,671 new cars in the Iberian nation.
For the #1 motor trade insurance, visit ChoiceQuote