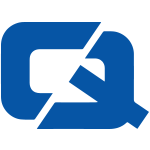 The UK car market has experienced another strong month in May 2010, with new registrations rising for the eleventh month in a row.
According to new Society of Motor Manufacturers and Traders (SMMT) statistics, 153,095 cars were registered last month, a 13.5 per cent year-on-year increase compared to the 134,858 registrations of May 2009.
This trend was reflected across both the fleet and private markets, while the Ford Focus was identified as the single best-selling model of the month.
However, Paul Everitt, chief executive of the SMMT, warned that the coming months are likely to be more challenging, with full year car sales projected to dip below 2009 levels due to the end of the scrappage scheme.
He added: "It is essential that the upcoming emergency budget promotes consumer and business confidence to maintain economic recovery."
This comes after the SMMT stated in April that political commitment to the motor industry has played a key role in helping the UK motor industry become more competitive in recent months.
Visit ChoiceQuote for the #1 motortrade insurance